Start your next session with the
Base Padded Compression Tank Top!!!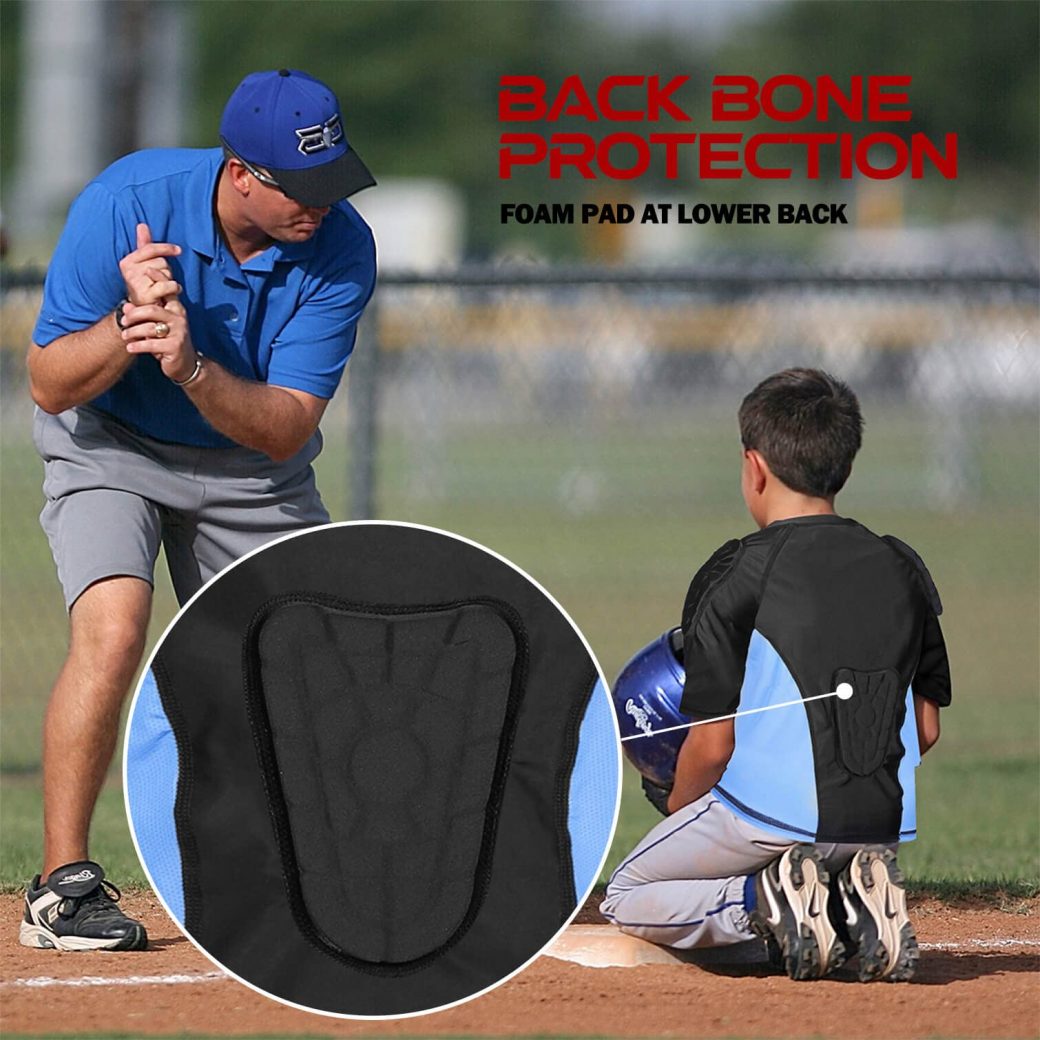 The highlighgt of this tank top –foam pad at the back
PROFESSIONAL FOAM PADDING – Youth padded compression sleeveless shirt made of 10mm high resilience EVA foam, with ergonomic technoliges provides extreme front and back protection from impact and abrasion without taking away your mobility.
BREATHABLE AND SWEAT WICKING – Mesh fabric in both rib side for full-on ventilation, keep your body cool and dry; Lycra polyester fabric with good elasticity, it can wrap and support muscles, increase appropriate pressure, reduce muscle vibration, promote blood circulation, reduce muscle fatigue, and improve exercise efficiency and flexibility.
IDEAL SWEATSHIRT – Keeps athlete safe during play. Perfect for football, baseball, lacrosse, paintball, goalies, hockey, rugby, softball, soccer, goalkeeper, airsoft, skiing, cycling, bike, ice skate, rock climbing, volleyball, snowboard, ice skating, training, climbing, pitching, wrestling, sparring, umpire, karate, fastpitch ,ect.